The specific path for you to bring about your wealth is encoded within you.
Learn your Sacred Wealth Code and, more importantly,
how to use it as part of Soulutionary's Sacred Wealth Circle.
The door is open - take a look on the other side. Prema's magnetic discovery into our divine design will show you how to use your Sacred Wealth Code and create your prosperity.
Perhaps you've felt it. Or perhaps you've heard of our program and want to know more. Does this really exist? How do you identify the path -- and use it -- to affluence what is waiting for you?
Prema gave me my Sacred Wealth Code and I got clear on what my highest value gifts are and busted free from confusion about how to increase the profits in my business. I attracted an ideal client the very same day worth $10,000 in profits. Because I now know how I am wired for money, I can laser focus on what will actually create the money I've been seeking, while serving the visionaries and entrepreneurs I am truly meant to serve. Prema continues to teach and guide me in her Sacred Wealth Business Academy to use my greatest gifts to do my highest service and I am creating more money doing what I love than I ever have.
Margaret Saizan - Visionary Coach for Artists
I love the Sacred Wealth Code! It's fascinating to learn about the archetypes and how to utilize their highest gifts to manifest abundance in all areas of life. I'm enjoying the process so much and recommend it to anyone who wants to expand more in life and create wealth and fulfillment. Thank you for your amazing work, Prema.
Julia Manson Cheng - Holistic Wellness & Healthy Lifestyle Entrepreneur
Soulutionary's Sacred Wealth Circle is a community of seekers, like you, who want a wealthy life. This Circle is a membership program designed to provide you with everything you need to discover, activate, and put your Sacred Wealth Code into practice, so you can be who you are, do what you love, and create more wealth.
Think of this as a combination to a locked road map that we teach you to open and read. This community is designed for people like you who want a more robust financial life. People who believe in their sacrosanct, engineered gifts. People who simply want to know where to start and what to do along the journey.
Join this like-minded, like-hearted Circle and learn how to operate this fundamental key from the inside-out that will align your purpose and prosperity.
Creating abundance. Isn't that what everyone wants? When "finances" are often one of our top three greatest stressors, it's no wonder that we seek solutions. My own experience running a business with six-figure revenue is what allowed me to discover what I've called the Sacred Wealth Circle. In basic terms, it's the point in our lives -- for each of us -- where individual purpose and individual prosperity unite. It's a dynamic source and we each have the ability to tap into that commanding energy.
When I didn't live in that space of unity, when I didn't follow my Sacred Wealth Code, I exerted too much energy in directions that weren't authentic. Eventually, after being in the "dark night of the soul", I did some deep spiritual work to explore my challenges. I learned that I had operated from what I view as the shadow side of my Sacred Wealth Code. I had set myself up for failure and needed realignment. The soulution? Identifying and living my Sacred Wealth Code.
Having the key isn't always enough. Learning to operate that key, uniting purpose and prosperity, is easy when you understand how. We each have a Sacred Wealth Code, so why not follow it?
Small steps create great leaps. Transformation starts early, sometimes simply with the question "How?" Remember, the universe responds when you shift: it needs you to live your purpose. The universe helps you move deftly and efficiently when you understand your Sacred Wealth Code.
What would your financial abundance look and feel like?
What would happen if your purpose and your prosperity united?
Where would you be?
Prema Lee is the Multi Award Winning author of Your Sacred Wealth Code: Unlock Your Soul Blueprint for Purpose & Prosperity and Oracle Card Deck, a leading Vedic Astrologer, business consultant, spiritual advisor, and energy practitioner with more than twenty-five years of experience. Her eight awards include: PRODUCT OF THE YEAR and GOLD MEDAL FOR CONTEMPORARY SPIRITUALITY IN BOOKS 2018 COVR Visionary Awards. She created her Soulutionary® programs and services to empower clients to lead lives poised at the intersection of prosperity and purpose, and live from the hearts of their Sacred Wealth Codes.
Discover your Sacred Wealth Code
Learn how to activate and operate your Sacred Wealth Code
Discover and learn how to use your highest-value gifts and talents
Connect with your purpose
Clear your wealth limiting beliefs, blocks, and patterns
Join a community of like-minded and like-hearted souls
Receive support and coaching
Prema's own story, along with the stories of her clients, are evidence that the Sacred Wealth Code works. Listen to what others have to say: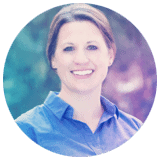 As I read the descriptions of my Sacred Wealth Code archetypes, I felt like I saw my whole life coming together. So many past and present experiences became connected and aligned to what I know to be my calling in the world. It brought tears to my eyes to read such a deep description of me - my traits, my shadows, what I stand for in the world.
Having this guidebook empowered me to break six-figures this year! I feel like I can sink deeper into my strengths and be consciously aware of my shadow behaviors. Prema's gifts and insights with Vedic Astrology are not to be underestimated. As always, she brings divine information down to the practical level, ready to be used immediately. This is an invaluable resource for anyone wanting to take their movement to higher levels.
~ Rebecca Loveless - Educational Consultant
The Sacred Wealth Circle is a monthly membership program that gives you the guidance, training, coaching, and community you need to successfully activate and operate your Sacred Wealth Code. Two options are available that provide you with:
Sacred Wealth Code Reading
New monthly LIVE video training with Prema on using your SWC (downloadable), along with an accompanying MP3 meditation. These trainings teach you how to read, follow, and put your wealth code into practice to create a wealthy life.
LIVE monthly Q&A with Prema (downloadable replay), Prema answers everyone's questions! Have you ever been on a call where you were waiting to ask your question and the expert ran out of time? That won't happen here! I will stay on and answer everyone's question, every time.
Member Site with full library of Sacred Wealth Code Archetype trainings, Wealth Activation and Block Clearing trainings, and Wealth Alignment meditations. You have what you need when you need it to activate and align with your wealth code and breakthrough what is holding back your true wealth.
Monthly planetary energy update video/audio (downloadable), so you know how to harness energy to work for you and not against you.
Copy of my #1 Amazon Bestselling Book, Your Sacred Wealth Code: Unlock Your Soul Blueprint For Purpose & Prosperity
Online private community forum that provides coaching and answers with SWC coaches & connection with community. We were never meant to do it alone!
Surprise bonuses & Special offers on other services.
Prema gently and assuredly guides me to my full potential. I'm no longer afraid or confused about being seen as an artist and teacher. I now know how I am wired for money and how to work the right plan for me based on my Wealth Code. I've launched my art business and the money is flowing. 
Tina Gain
I wanted to reach more people, and run online workshops, but I didn't know how to create the bridge. Prema encouraged me to own my wealth archetypes and be seen in a greater way. As I aligned more clearly to my higher value gifts, I was able to step into my higher vision of having my own healing school. I went from running 2 hour workshops to leading a 9-month group program. My clients can work with me in a deeper way, with even greater results. I now have greater reach and more visibility. I'm able to stay in my integrity, in the flow of my wisdom, with laser focused clarity, my sacred power has expanded, I regularly use my wealth archetypes to achieve my success.
Mariangela Parodi ~ Transformational Intuitive
I absolutely love this group. I've felt like an outcast for much of my life. Always been the square peg pushing myself into a round hole. Just never fit . And, here I think and feel at home with this group and our leadership team.
Prema - I absolutely love the support you are flowing to me on my journey to unlocking my sacred wealth code's house of wealth. I feel "Seen" and valued.Your support and warmth is so refreshing and weird good. I feel soooooo loved and supported by you and your coaches.
Jennifer Kaplan
Thank you, Prema, I do recognize the amazing amount I have achieved with your guidance and the Sacred Wealth coaches and community's help. I wouldn't have gone from a widow with a home and very little income to running two viable businesses without my being here in your program.
Mary Guillermin
Why would anyone not seek to unify their purpose and prosperity?
Why avoid learning what this means for you?
Enroll and step toward a life of purpose and prosperity.
The Circle is a 12 month membership program and soul-aligned community that is led by Prema. It can be joined at anytime. It's designed to give you what you need to learn to fully operate your Sacred Wealth Code, break from your shadow, release your wealth blocks, and create the wealthy life you desire.

Choose an option below and join us in the Circle!
Sacred Wealth Circle Includes:
Monthly LIVE Video Training with Prema
Monthly Wealth Meditation
LIVE Monthly Q&A with Prema
Member Site with full library of Sacred Wealth Code Archetype trainings, Wealth Activation and Block Clearing trainings, and Wealth Alignment meditations
Monthly planetary energy update
Copy of my #1 Amazon Bestselling Book, Your Sacred Wealth Code: Unlock Your Soul Blueprint For Purpose & Prosperity
Online Community Forum
Surprise bonuses & Special offers
Pay 12 months in full get a Bonus Audio Reading + 1 Month FREE
12 months paid in advance = $2167
($197 savings = 1 month FREE)
+ Bonus Audio Reading
A financial investment in your wealthy future, by turning on the lights.
Reading the map.
Support through a community of like-minded, like-hearted individuals who seek the same synchronicity of purpose and prosperity.
A small investment for a great step forward in reaching the abundance in store for you. Invest in your prosperity and purpose by implementing your Sacred Wealth Code as part of your daily life.
Our clients' successes speak for Prema's insight and our work. Yet, we have not seen any other company who has discovered this magical key or can offer it to their clients. Reengineer and reach your space of abundance. Light up your life and shine.
Try us for a month.
Learn what hundreds of others have already experienced.